Having celebrated its centenary in the year 1999-2000 at a function inaugurated by Shri Atal Behari Bajpayee, the then Prime Minister of India, at Kolkata, Bharat Chamber of Commerce is, today, one of the oldest, largest and leading Chambers of Commerce in the country.
The Chamber has, rendered several decades of dedicated service and has provided inspiration for the economic and commercial growth of its constituents and, by and large, for the economic growth of the country. The Chamber has a knowledge base and a pre-eminent voice recognized in the era of "Imperialistic control" before India's independence, era of "nation building" in the post-Independence period, and in the present globalised era.
The Chamber has emerged as a composite body representing a wide spectrum of business enterprises - large, medium and small, trading houses and professionals. The Membership of the Chamber covers the entire spectrum of industrial activity – mining to iron and steel, agro-processing, textiles, jute and tea, Information Technology and Communication, Infrastructure and Real Estate Development. The Chamber, besides promoting trade and industry also takes keen interest in HRD in management , modernization of technology and preservation of environment. It encourages promotion of new entrepreneurship in the Eastern Region and, keeping this in view, the Chamber has also instituted Awards of Excellence in specified fields.
The Administration of affairs of the Chamber is vested on its Office Bearers and the Committee.
In its commitment to fulfill its social objectives, an important activity for the Chamber has been its Social Welfare and Rural Development Project at Rajarampur continuing for over three decades.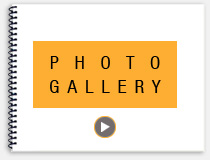 The principal objective of this Project has been 'social upliftment' of the people of the area through infusion of appropriate application of technology. Under the aegis of the Project, the people of the area have been able to convert mono-crop low yielding activities in saline soil to multi-cropping, high yielding varieties of high value crops like tomato, capsicum etc. The Project has received admiration from a number of Cabinet Ministers of Central and State Governments, Chief Ministers and other dignitaries. Shri P V Narasimha Rao, Prime Minister of India visited the Chamber's project area and was impressed by the Chamber's activities. Dr. M S Swaminathan, renowned agronomist, has acclaimed the Chamber's project areas as a 'Model Project'.
Affiliated to the Federation of Indian Chambers of Commerce and Industry (FICCI), the Chamber is also a member of ICC of the International Chamber of Commerce, All India Organisation of Employers (AIOE), Indian Council of Arbitration (ICA) etc. and maintains close contact with other leading Chambers of Commerce all over the country and abroad.
The Chamber is a non-profit organisation registered under Section 8 of The Companies Act, 2013. The Registered Office of the Chamber is 'BHARAT CHAMBERS', 9/1, Syed Amir Ali Avenue, Kolkata- 700 017.